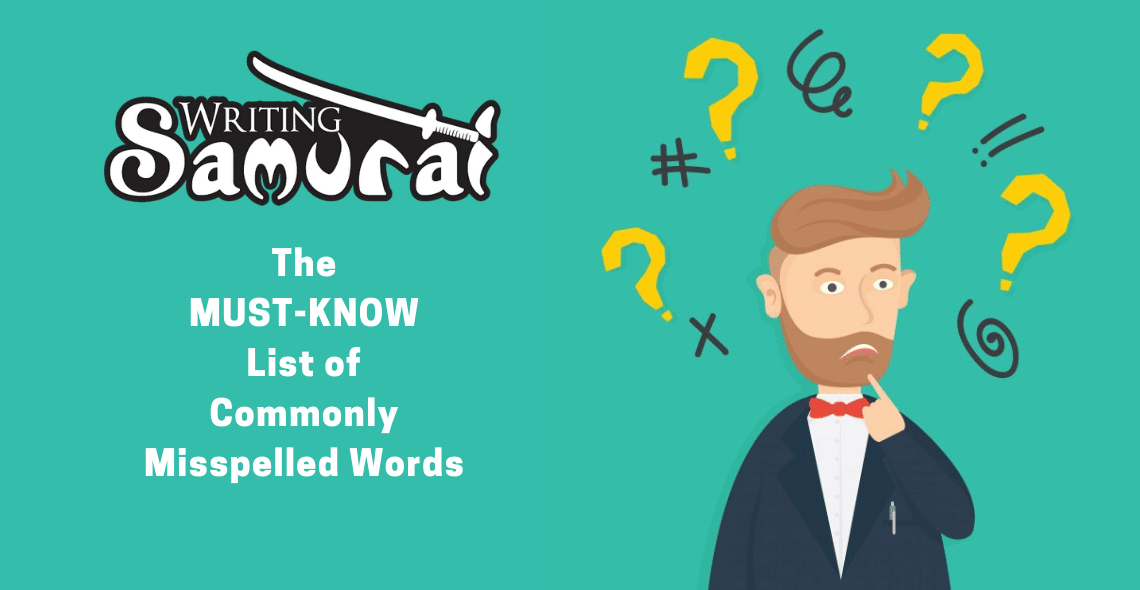 The MUST-KNOW List of Commonly Misspelled Words
Helping your child who has issues with spelling can be a frustrating and arduous task.  To make matters worse, there are 171,476 words in the English language.  How is your child ever going to memorise the spelling of every single word?
If your child still has difficulties with spelling despite you trying out all sorts of methods to help him improve, then you may just want to get your child to rely on brute memory and practice to drill the words in.
In this blog post, we have distilled all the words down to a list of 150 words that are frequently misspelled.
Your child may have to spell these words in the Spelling and Editing section of the English paper, or your child may have to use these words in their composition writing or situational writing.  Whatever it is, your child will benefit from studying these words.
You can download the spelling list of frequently misspelled words by clicking the blue button below: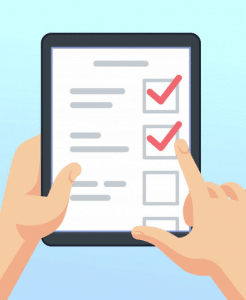 How to Use this Spelling List
After you have downloaded the spelling list, do not make your child memorise the spelling of all 150 words at once.  Instead, you can get your child to memorise and practise spelling 10 words per week, over a span of 15 weeks.
Give your child a spelling test based on the 10 words, and if your child is up for a challenge, get him or her to spell words that were previously tested before.  By using this recall method occasionally, the memory of the word's spelling will remain in your child's mind for a longer period of time.
As for words that your child misspells during the test, get him to rewrite that word 5-10 times.  Even better, get her to close her eyes and visualise spelling the word out in her mind.  She must be able to see every single letter that is being written in her mind.  This will help activate the visual memory.
For more methods on how to improve spelling, you can read this article here >>> https://writingsamurai.com/how-to-improve-your-childs-spelling/
150 Frequently Misspelled Words
absence
accommodate
achieve
acquire
address
advertise
apparent
argument
athlete
beginning
believe
benefit
brilliant
business
calendar
category
ceiling
cemetery
certain
chief
citizen
competition
convenience
criticise
definite
deposit
desperate
develop
dilemma
disappear
disappoint
discipline
embarrass
environment
equipped
exaggerate
exercise
existence
experience
experiment
explanation
familiar
fascinating
foreign
forty
fundamental
generally
government
grammar
guarantee
guidance
happiness
humorous
identity
imaginary
imitation
immediately
incidentally
independent
intelligent
interesting
interfere
interpretation
interruption
invitation
irrelevant
irritable
jealous
judgment
knowledge
laboratory
length
lesson
library
license
loneliness
marriage
mathematics
medicine
miniature
minute
mysterious
naturally
necessary
neighbour
neither
noticeable
occasion
occur
official
often
omission
operate
optimism
original
paid
parallel
particularly
peculiar
perceive
permanent
persevere
personally
persuade
pleasant
political
possess
possible
prejudice
presence
privilege
probably
professional
psychology
quantity
quiet
quit
quite
realise
receive
recognise
recommend
reference
religious
repetition
restaurant
rhythm
ridiculous
sacrifice
scissors
secretary
separate
shining
similar
sincerely
strength
succeed
successful
surely
surprise
temperature
temporary
thorough
through
truly
twelfth
unusual
using
usually
weird
You can download the spelling list of frequently misspelled words by clicking the blue button below: